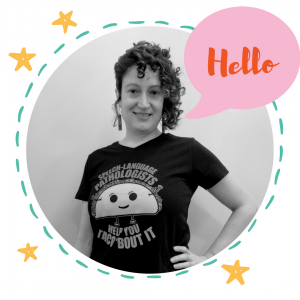 My name is Amanda Dugan and I am blessed to be a speech-language pathologist. I am ASHA certified and work full-time in the schools. I have experience serving as Lead SLP and have spent more than ten years molding young minds.
I created this site and my online store because I feel that there needs to be more focus on materials and strategies tailored specifically to adolescents and pre-adolescents ("tweens").
Most general children's speech therapy materials are made for preschoolers through second graders.
Treatment for tweens is often more complex because many of them have been receiving speech therapy for years. They need a unique approach that focuses on carryover of skills from the therapy room to everyday life.
What happens in speech therapy shouldn't stay in speech therapy.
Some of the stuff we discuss on this site:
Teaming up with parents and teachers.
How to provide clarity about speech goals, a method for tracking progress, and specific feedback to your tweens.
How to love yourself and your job.
This site is about learning together.
I hope you will join the conversation and share your thoughts and insights about working with tweens. Connect with Tween Speech Therapy on social media by clicking the links at the bottom of the page.
When I'm not in SLP mode, I love spending time with family, exploring the outdoors, attending my husband's live musical performances, and eating good food.