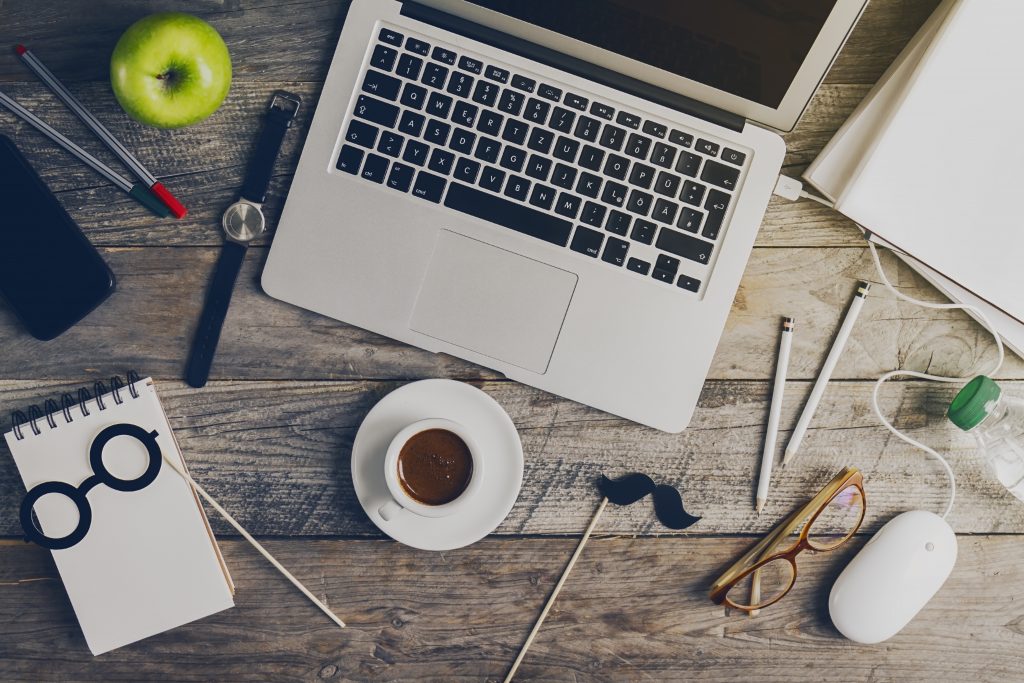 Below I've listed some of my favorite speech therapy websites and apps.
Parents, please discuss your child's needs with a local speech language pathologist before purchasing products or starting a home practice program. This will help ensure the best possible experience for you and your child.

Speech Therapy Websites and Apps for Language
This site has a regularly updated collection of comic strips, editorial cartoons, interactive puzzles, and Sunday funnies. You'll find a lot of material that could be used with older students (check out Zits). Just to be safe, read the selection and make sure it's school appropriate beforehand.
The Literacy Shed offers a curated collection of animated videos that tell a story. They have several options, including a free site (that I use). The founder suggests watching the videos first to make sure they're appropriate for your age group. Discussion ideas and suggested extension activities are also provided.
The Tween Tribune offers free news articles for tweens and teachers. The topics are relevant and interesting, and the passages are offered at multiple reading levels. There are also lesson plan ideas for thematic units. Teachers can create accounts for students to comment on the articles.
Take YouTube videos and embed your own pauses and questions into them. Check out one that I did for my students. If you're looking for ideas for videos to use with this, check out my post about using short animated videos in speech therapy.
This site is a free resource for finding word lists made by others, or for making your own. If you're working on a themed unit or looking for a list of word related to a popular novel, you can probably find it on this site. They have a built in dictionary, but I often find that their definitions contain words above my students' reading level.
Quizlet is another site for creating virtual flashcards. There are a lot of options you can use, including games you can play with your students. You can also print out the flashcards.
Newsela is one of my favorite sites for informational text. It takes actual news stories and adapts each one for different reading levels. The stories are interesting and engaging. This is a great site to use if you're working with a tween or teen student that is reading several years below grade level. The content is adapted to their level, without it looking babyish.
Watch short daily news videos made for students in upper elementary, middle, and high school. The site also offers videos about new trends, and asks students to vote about whether the trend is the next big thing. The videos make good discussion starters for sessions targeting language, conversation level articulation, and conversation level fluency skills.
Let someone else read to your students, while you pause the video and engage them in discussion about the story. This site features celebrities reading picture books aloud. My students upper elementary students in grades 3-5 really like it.
Printable, high quality, leveled reading passages (with questions and vocabulary) for free? Yes please!
Digital library with lots of kids books. It's free for verified educators and parents can purchase a subscription.
I have been a fan of this site since I was in college. It is a great resource for all things writing, especially for older students.

Speech Therapy Websites and Apps for Articulation Skills
This is one of the articulation sites I have been following for a long time. If you need articulation practice materials that are free, go here. You can download worksheets that target every sound at the word, phrase, and sentence level.
Browse words lists by sound, and access hundreds of words for different speech sounds. The word lists are free but don't include pictures. They're really useful for older students that don't need picture stimuli and just need lots of drill practice.
I use this app constantly during my articulation speech therapy sessions. The matching game is a favorite among my students. Tip: If you connect your iPad to a projector, a whole group of students can see the game on your board or wall.
Multiple Choice Articulation app
This app is great for practicing speech skills in conversation. Students get a kick out of the silly "would you rather" questions.
I wrote an article here on Tween Speech Therapy, all about articulation therapy for older students. It gives tips for assessment, treatment, and carryover.

Speech Therapy Websites and Apps for Augmentative and Alternative Communication (AAC)
This site is an educational resource, a collaboration between Penn State University and the RERC on AAC. This site offers news on the latest research being done on AAC as well as practical tips.
This app is made by Attainment Company. It allows you to convert pictures and videos into visual scenes with "hot spots" (where students touch) that you can use for communication opportunities.
This app is made by Tobii Dynavox. It allows you to create interactive visual scenes using photos.
This app is made by Good Karma. It provides a framework to create visual scene displays and "interactive" social stories.
This app, made by BeeVisual, is designed to help you create visual schedules and choice boards for students. It works on the iPhone and iPad.
CALL stands for Communication, Access, Literacy and Learning, and is a website affiliated with the University of Edinburgh. This link takes you to their wonderful collection of posters and leaflets, many of which feature extensive information about apps available for both the iPad and Android operating systems.
Tar Hill Reader is a collection of free, easy-to-read, and accessible books on a wide range of topics. Each book can be speech enabled and accessed using multiple interfaces, including touch screens, the IntelliKeys with custom overlays, and 1 to 3 switches.
This is an award winning blog devoted to supporting professionals and families in improving the communication and literacy abilities of people with significant communication difficulties.
One of the most affordable apps on the market that's easy to use (the menus are already created and ready to go). You can add custom menus and use your own photos too. One of my favorite features is that it will translate the communication buttons to Spanish.
An online community with thousands of Boardmaker activities you can download. You can also upload activities to share with others. This is a great site for people that have Boardmaker software.
This site is not specifically for AAC, however, it contains a lot of adapted activities for children with Autism and developmental disabilities. There are some free downloads, as well as materials that can be purchased. The look of the site is a little dated, but useful materials can be found here.
There are a lot of quality downloadable visual aids on this site, some of which are free. I was initially confused by the advertisements, which I had trouble discerning from the actual downloadable visual aids. Once I figured out how it worked and downloaded the .pdf visual aid documents, I was impressed. The pictures and text feel more modern than boardmaker, which I liked.

Speech Therapy Websites for Fluency Skills
International Cluttering Association
This site has brochures in different languages about cluttering, as well as a brochure for children. It also has links to other cluttering resources.
Cluttering Severity Instrument
For speech-language pathologists, this formal instrument can be used to assess cluttering severity. The above link describes how to download and use the software.
This is a great site for families, teachers, people who stutter, speech-language pathologists, and the general public. There's lots of information about stuttering here.
International Stuttering Association
This organization is made up primarily of self-help organizations for people who stutter, from many different countries.
International Fluency Association
This is a not-for-profit, international, interdisciplinary organization devoted to the understanding and management of fluency disorders, and to the improvement in the quality of life for persons with fluency disorders.
Camp Say is a summer camp for young people who stutter, located in the beautiful Blue Ridge Mountains of North Carolina. While I have not visited their location personally, I have a colleague who speaks very highly of this camp. Check out their website for more information.
This website has awesome free handouts and videos with practical tips for SLPs on how to improve your stuttering speech therapy sessions. The authors include several ASHA fellows and big names in the stuttering word. A must visit if you're wanting to increase your confidence with working with students who stutter.
I wrote a post on Tween Speech Therapy, about cluttering assessment, treatment, and carryover. In this article, I included links to a bunch of additional resources.

Speech Therapy Websites for Pragmatics Skills
Social Thinking, founded by Michelle Garcia Winner, is a great starting place for understanding why we must teach social skills to some of our students. There are numerous links to different curricula she has developed.
Zones of Regulation is a framework to foster self-regulation and self-control, developed by Leah Kuypers. You can read more and download resources here.

Speech Therapy Websites for the Transition to Adulthood
Renters' Rights for People with Disabilities
This article looks at the legal issues surrounding independent living and gives practical tips for creating a successful experience for the person with a disability.
Managing Your Child's Transition to Adulthood
This article explores five areas of transition for the family of a teen with a disability: financial support, legal and healthcare decision making, education to vocational training, health insurance coverage, and housing.
Home Modifications for Young Adults
This article gives lots of tips for how to remodel a home to fit the needs of a young adult with a disability.
How Disability-Friendly is Your City?
This article has a checklist of things to consider when determining if a particular city is a good place for someone with a disability to live.
Speech Therapy Websites for Parents
Wonder Moms is a project by three moms to share real talk, helpful information, and practical advice with parents of kids who have intellectual disabilities, Down syndrome, autism, language and speech delays, deafness, chronic illness, and traumatic brain injury.
Parent to Parent helps connect parents with local family support organizations. The idea is that experienced support parents provide emotional support to families and assist them with finding information and resources.
---
Disclosure and disclaimer: I participated in a pilot program at my school district and received a free download of Bridge Communication app. All third party trademarks are the property of the respective trademark owners. Tween Speech Therapy is not affiliated with those trademark owners.