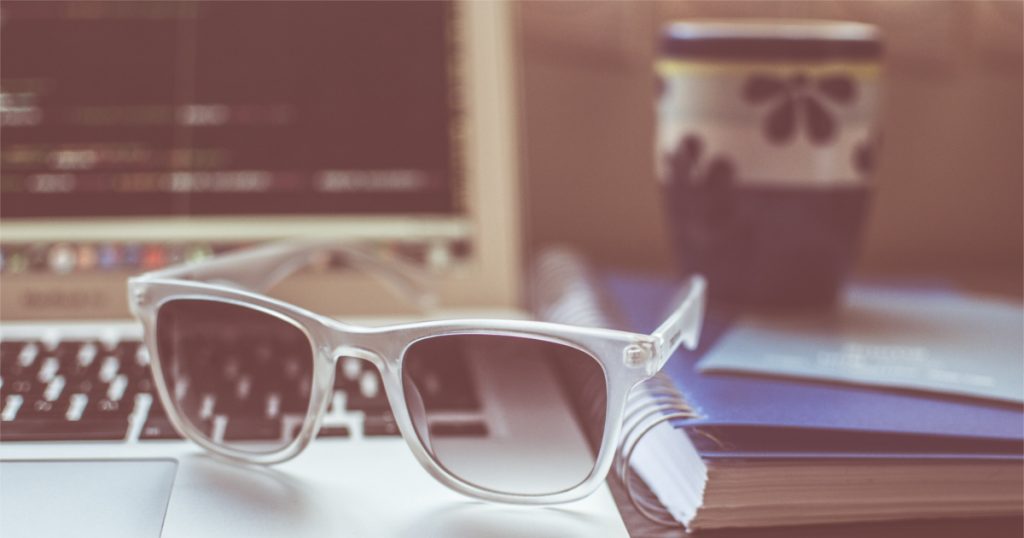 How to provide clarity by giving teachers and parents a handout that gets everyone on the same page.
Parents and teachers spend more time with the children on your caseload than you do. How much do they know about the communication disorder you're treating?
You create IEPs and treatment plans, but those documents usually don't deliver information that's easily accessible to teachers and parents. Even when we make an intentional effort not to use technical language, we often end up focusing on a snapshot of the child rather than the big picture.
IEP goals and treatment plans are supposed to be specific. They're designed to be measurable. They don't typically do a great job of explaining the child's disorder to teachers and parents, however, and they don't tell teachers and parents what they can do to help the child.
That's where a speech therapy guide comes in handy.
Look at the big picture.
A speech therapy guide that covers a "big picture" of the common disorders helps teachers and parents understand what they experience when they interact with the child. Often the people that spend the most time with the child notice things we don't. For example, a child that stutters might have triggers at home that you don't see in therapy.
A handout (combined with a conversation) is also a great way to emphasize the consistent understanding, practice, and encouragement a child needs throughout the day in order to make progress toward speech therapy goals. You can list some specific things for each disorder that parents and teachers can do, and highlight the importance of home practice. Speaking of which, if your homework strategy could use a bit of a makeover, read this post about speech therapy homework.
While you're at it, it doesn't hurt to use the guide as a way to address common questions you encounter. For example, I provide some brief info about what an SLP does, the process of carryover, why kids making progress might still demonstrate speech errors in conversation, and the role of games in speech therapy. One thing I don't include on the handout is a list of specific products, such as speech therapy websites and apps, because I like to make individual recommendations to ensure a product is a good fit for a child.
Keep it simple.
With so much paperwork to sign and send home at IEP meetings, it makes sense to adopt a "less is more" attitude when it comes to handouts. You can always send home parent newsletters to direct people to specific organizations and materials later. Printing on both sides of the page is a great way to go here.
Here's a guide you can download for free and use.
Here's what the back of the guide looks like.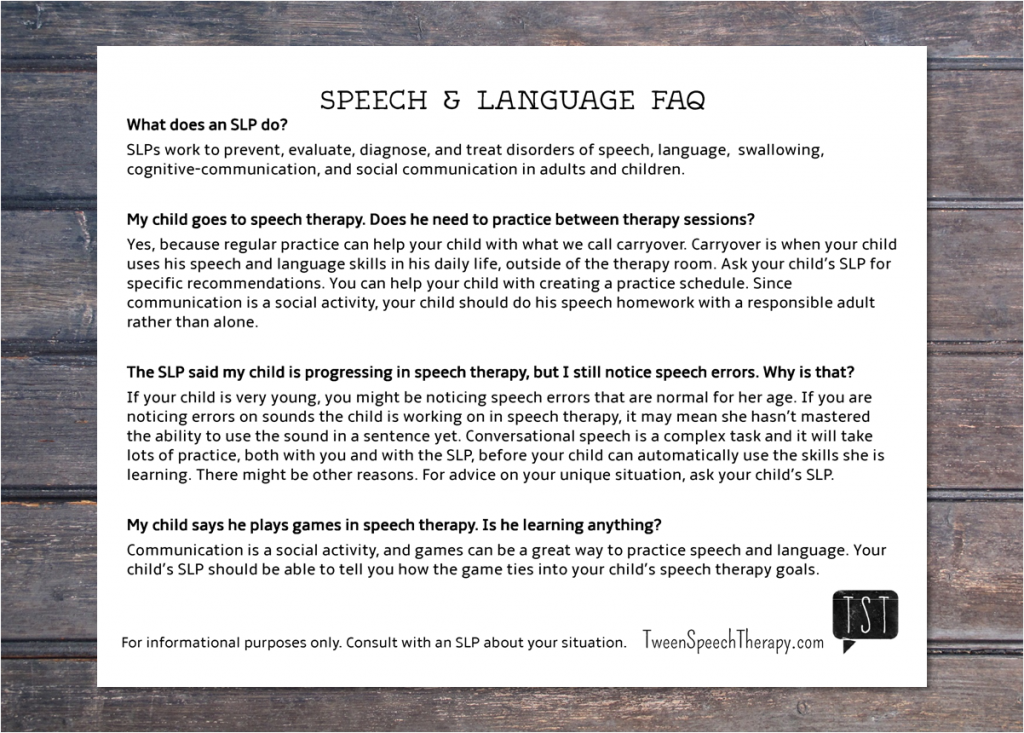 Free speech therapy guide for SLPs to give teachers and parents!
Click To Tweet
Feel free to download this speech therapy guide for teachers and parents and use it at your meetings.
If you find it helpful, I also have some downloadable speech therapy materials for sale that you might want to check out. You can view all of my materials, including this guide, by clicking on the download link below. This guide doesn't cost anything or obligate you to buy anything.